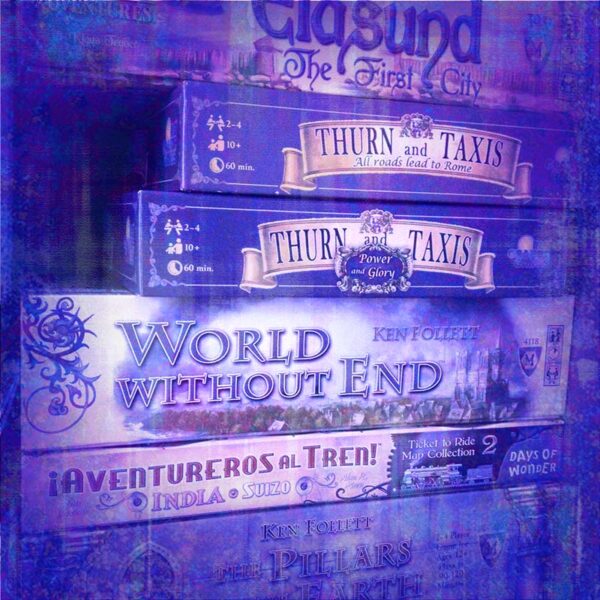 TCEP has a convention-owned library of games, and many members who bring parts of their collection to be enjoyed throughout the weekend.
To those bringing games:
Consider labeling your game boxes in an identifiable way such as your name and email and possibly your address. Common methods include putting your name in the inside of the cover or including a business card with your contact information.
Bring a sign to post on/over/near your stack of games so people know your games may be borrowed. This will help keep your games together and clearly label those you intend others to play without supervision. It will also help others know where the games goes back to when they are done. (All that's really needed is an 8.5″x11″ piece of white paper saying, "Bob's Games". TCEP can provide some hotel-wall-safe tape).
Keep an inventory of what games you are putting out to be played so you know if you have everything when packing up. (Some folks go as far as listing the inventory on their sign so others know exactly which games are available to be played.)
Consider organizing and bagging components (and maybe labeling those bags) in your games so setup and clean up is quicker and there's less risk of pieces getting lost.
To those playing games:
Please be careful with other people's games and only borrow those labeled for open play.
After you are done playing, repack the game to be in the state you found it and return it to where you originally borrowed it from.
··· •♢• ······ •♢• ······ •♢• ······ •♢• ······ •♢• ···